'Kursi Gratis' AirAsia 2018, sebelum akhir tahun 2017 promosikan tiketmurah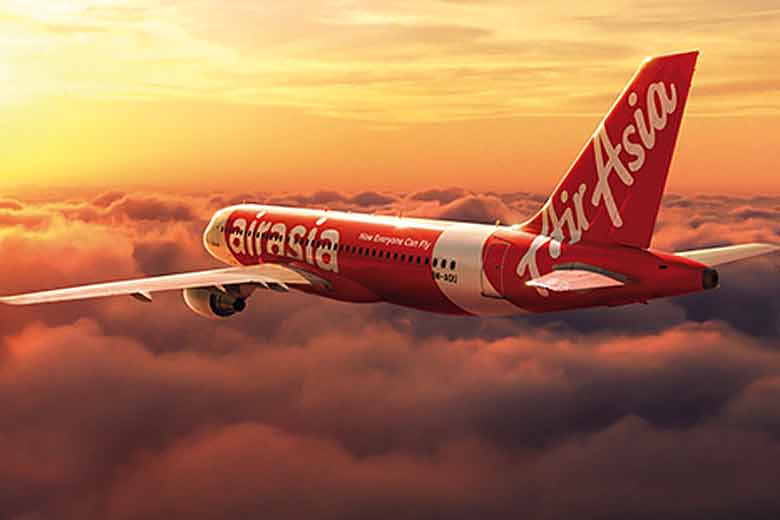 Pesawat AirAsia tengah Terbang | Image source: secretflying.com
Booking tiket pesawat segera jika Anda ingin tidak melewatkan harga murah. Inilah mungkin yang bisa disebut 'Kursi Gratis' oleh AirAsia pada promo akhir tahunnya ini.
Cara mendapatkan kursi gratis AirAsia tidak sulit, Anda hanya perlu booking sebelum tanggal 30 Desember ini, karena kode promo air asia ini hanya berlaku tanggal 30 Oktober - 30 Desember 2017 saja. Buruan.
Kursi Gratis AirAsia 2018 atau menjelang tahun 2018 ini sangat murah harga tiket pesawatnya. Beberapa kota yang didukung sekarang ada beberapa yaitu Bali (ke Bandung Rp535.400, Surabaya Rp287.900, Solo Rp402.300, Jakarta Rp543.100, atau Yogyakarta Rp459.500).
Kedua dari Orang Medan bisa berpergian ke (Palembang 550.800, Yogyakarta 920.000). Dari Jakarta (Yogyakarta Rp345.000, Bali Rp528.100, Surabaya Rp450.000). Dari Yogyakarta (Bali Rp434.500, Jakarta Rp335.500, Medan Rp895.000). Dari Bandung (Bali Rp520.400).
Juga jika Anda sedang tinggal di wilayah Surabaya dapat ke (Jakarta Rp480.000, Bali 302.900). Dari Palembang ke (Medan Rp525.800). Hingga Dari Solo ke Bali cuma Rp377.300 saja. Gimana? Berminat Air Asia promo termurah ini?
Dan berikut adalah catatan tambahan dari AirAsia, "
A non-refundable processing fee is applicable for payments via credit, debit or charge card. • Fare includes airport taxes (except for selected airports where airport tax is collected at the point of departure). • Seats are limited and may not be available on all flights • Valid for new purchases only • All fares are quoted for single journey (one-way) only • All taxes must be paid at the time of purchase unless otherwise stated • Foreign fares are subjected to currency exchange rates • Offer is subject to availability and AirAsia's Terms and Conditions of Carriage • No refunds are permitted after payment has been made • Guests travelling need to provide all necessary travel documents (eg valid passport, visa where applicable etc) at the time of departure • AirAsia reserves the right to deny guests from boarding without proper documentation • Full payment shall be made upon booking • Changes to flights and dates are permitted subject to change fees • Changes to name are not permitted • Only available for online bookings at www.airasia.com.
"
source: airasia.com/id/en/promotion.page